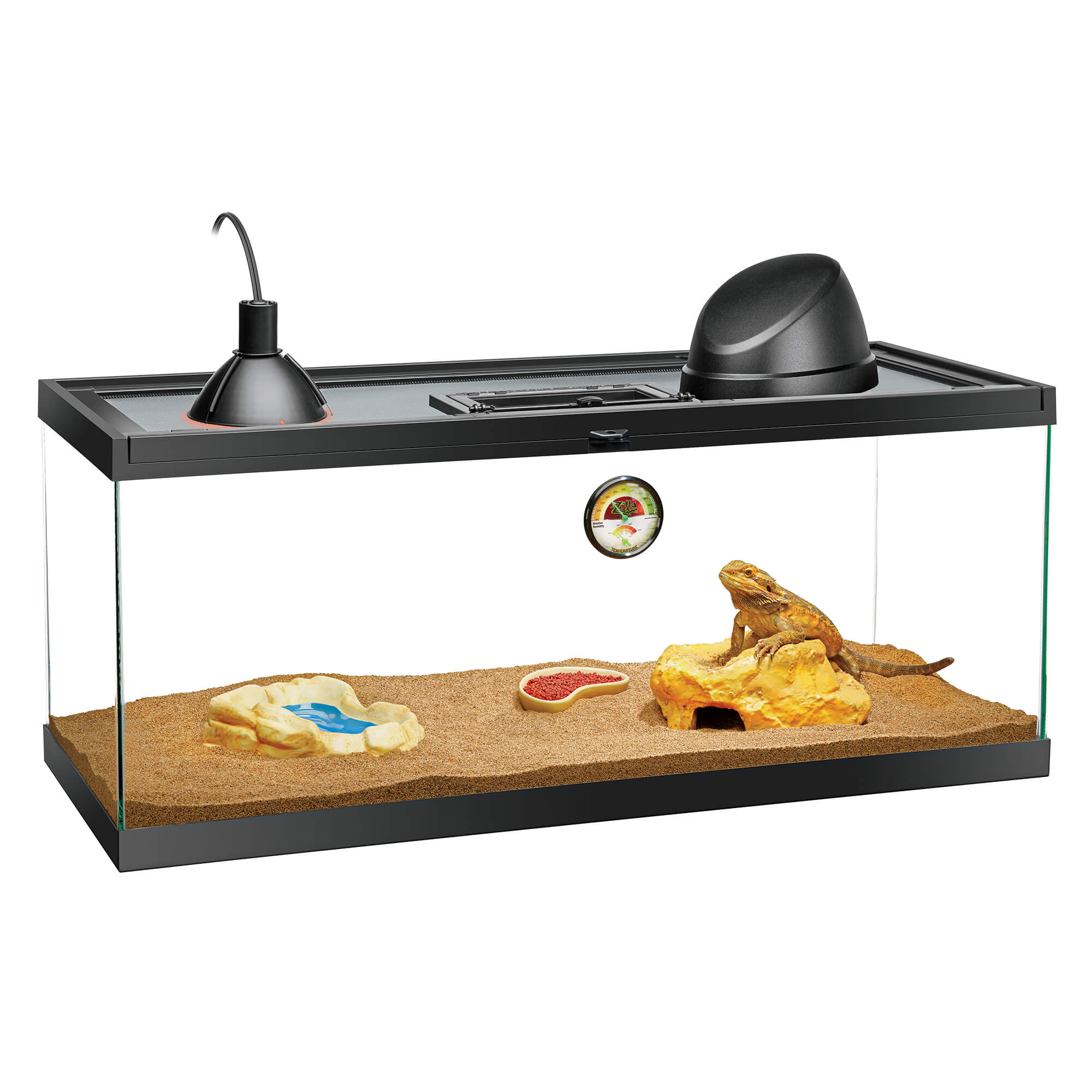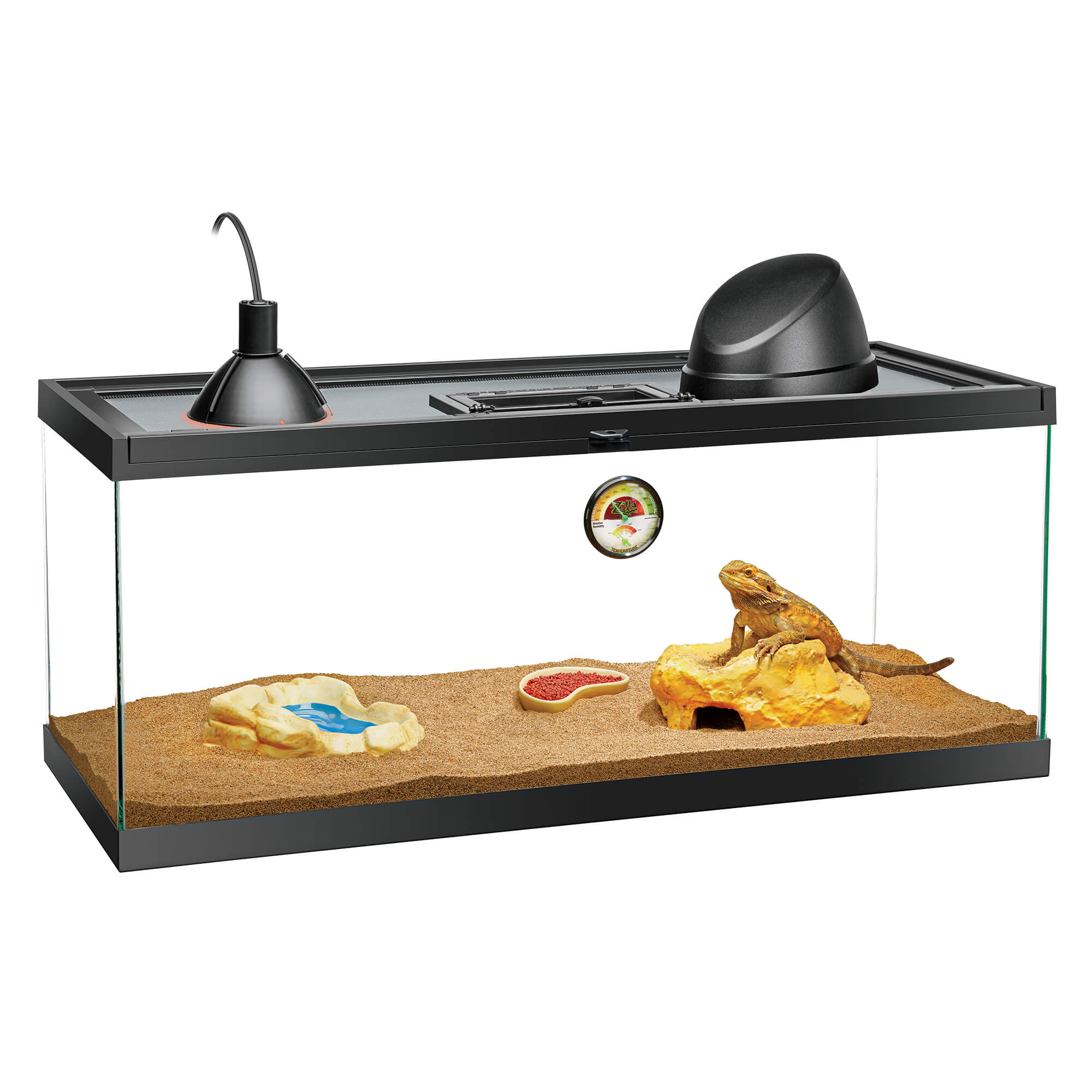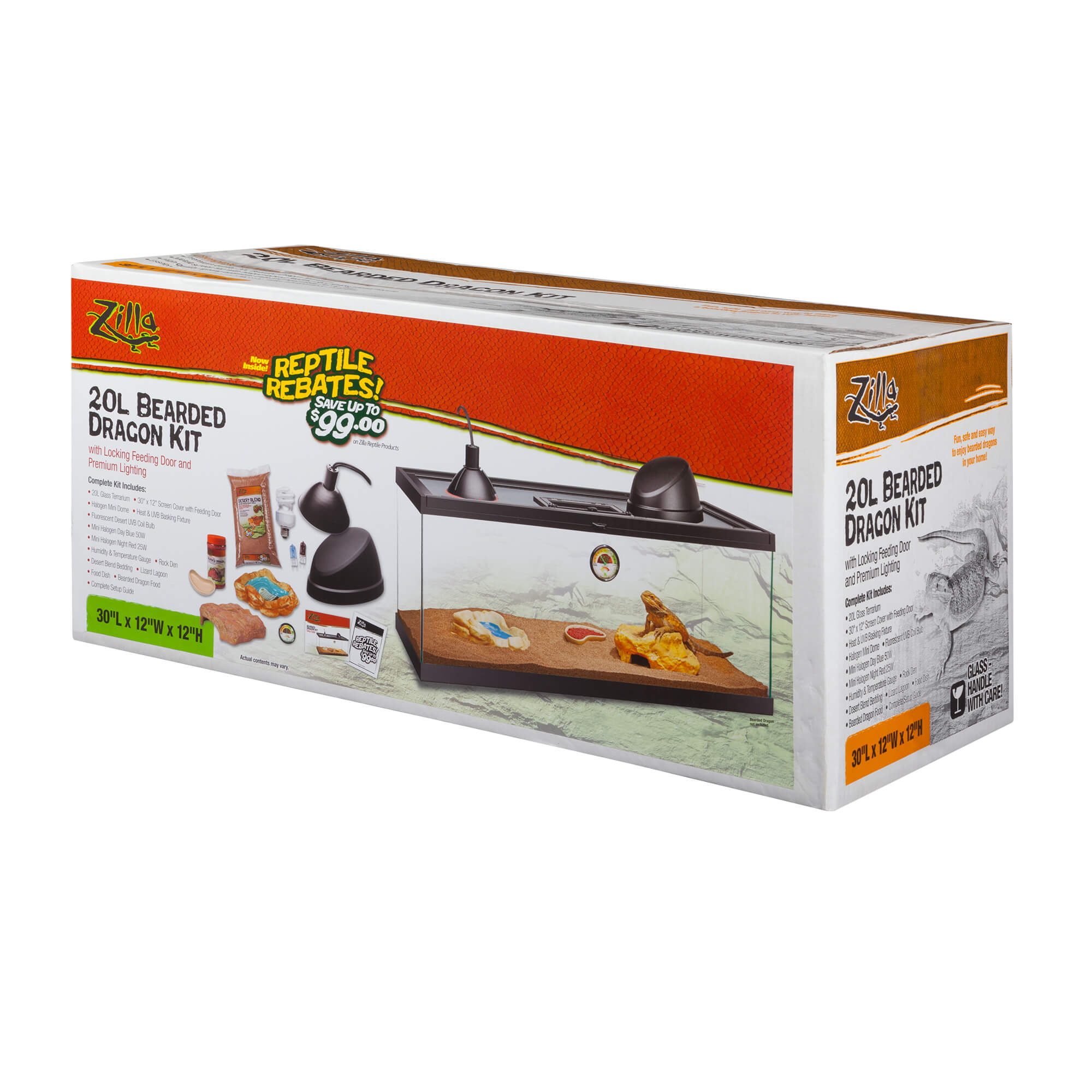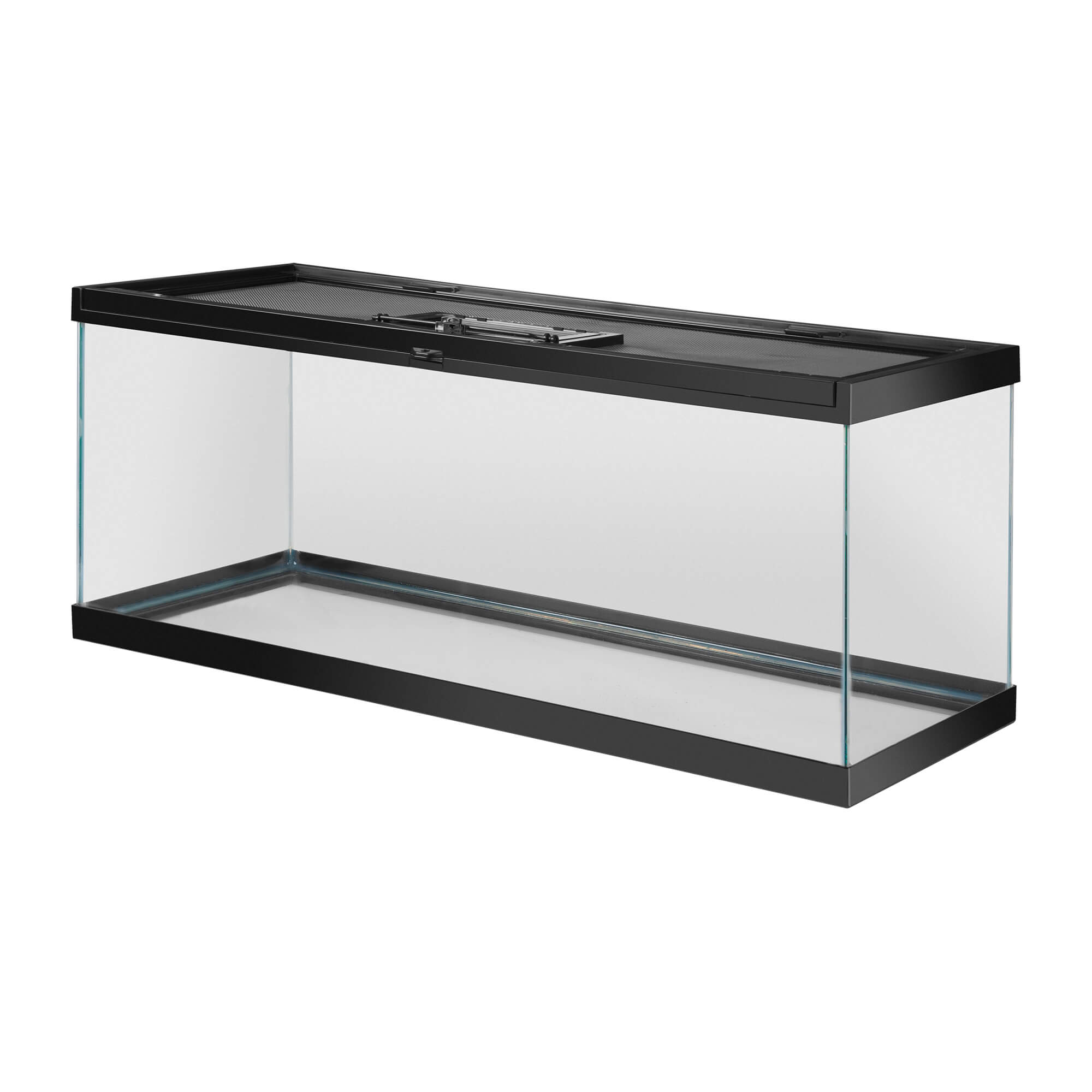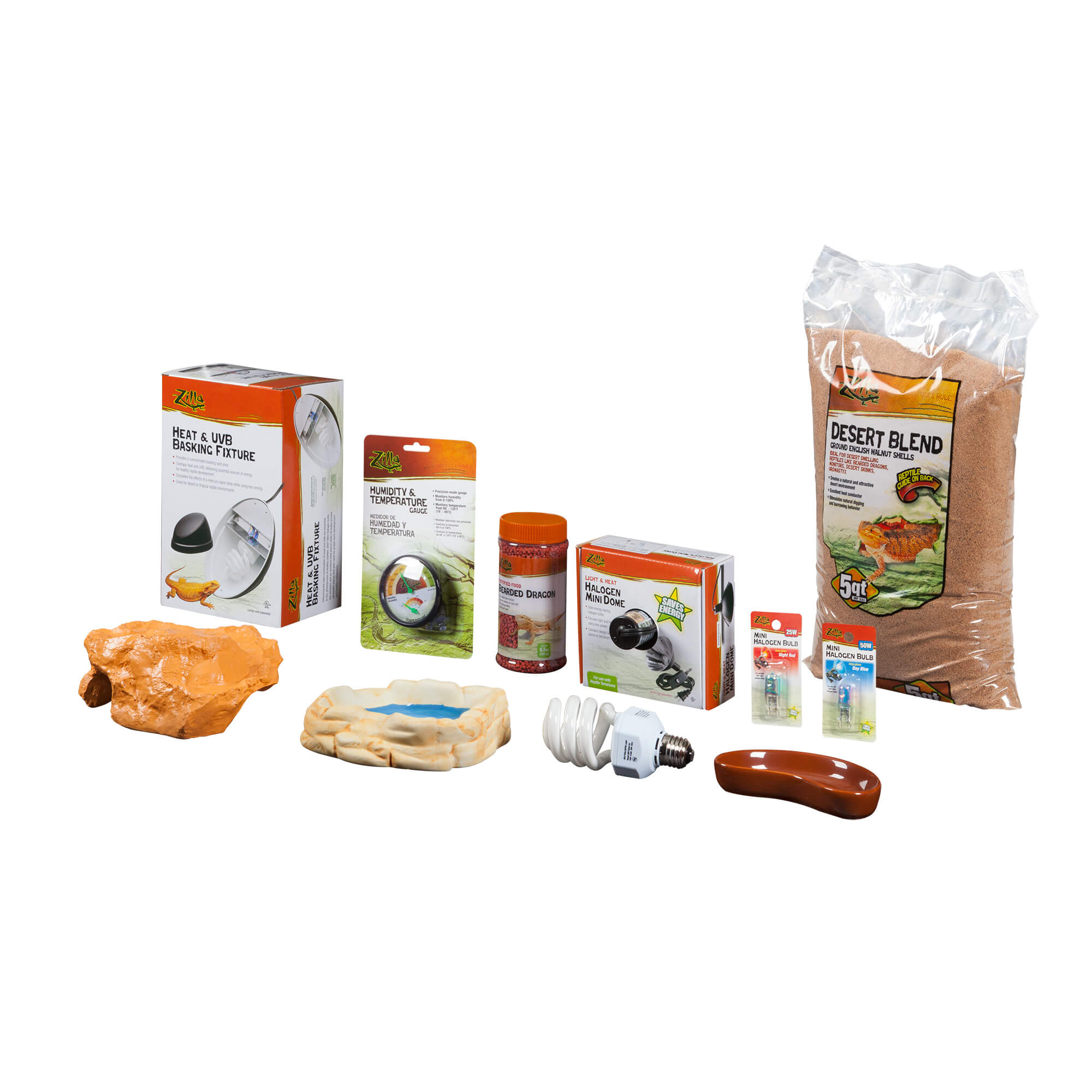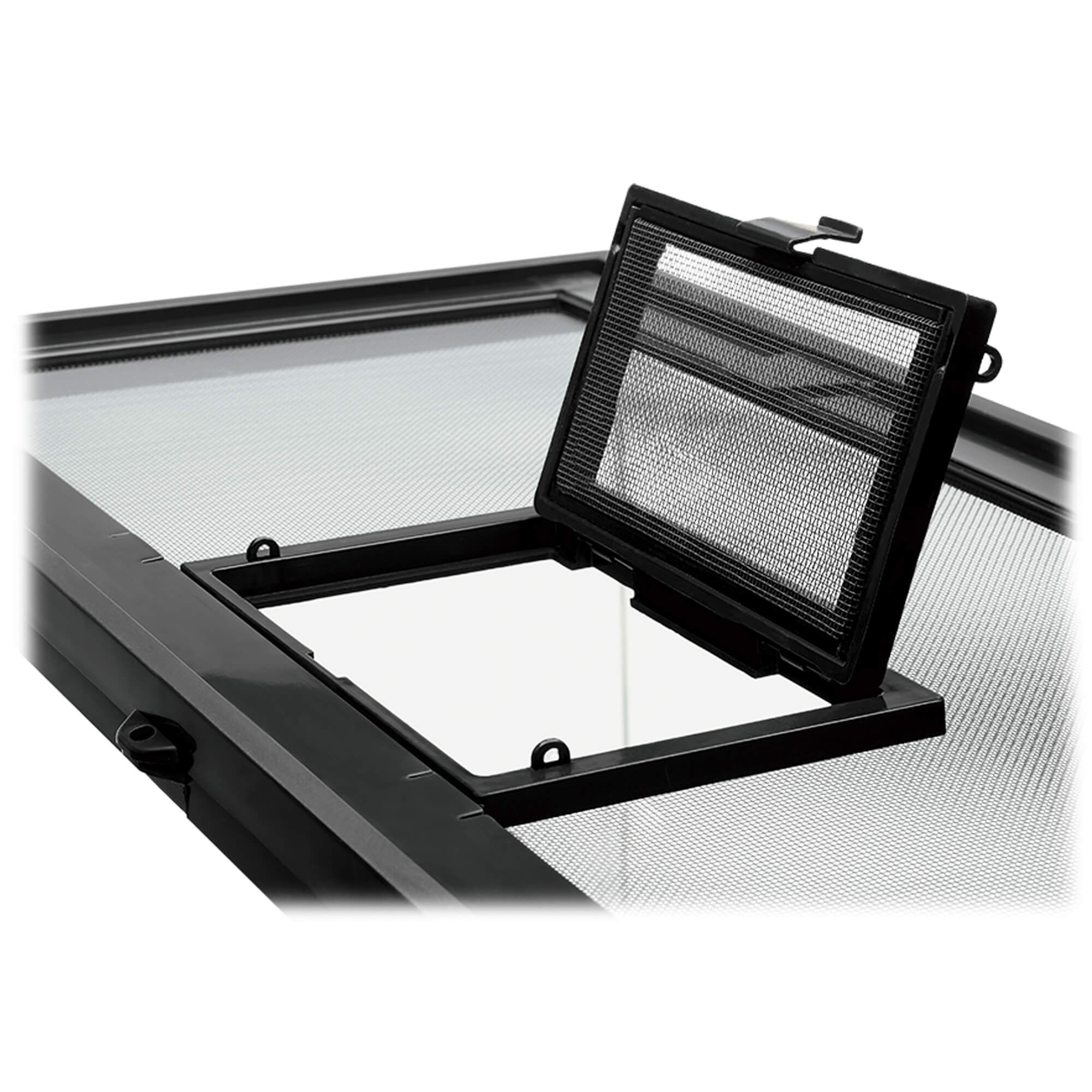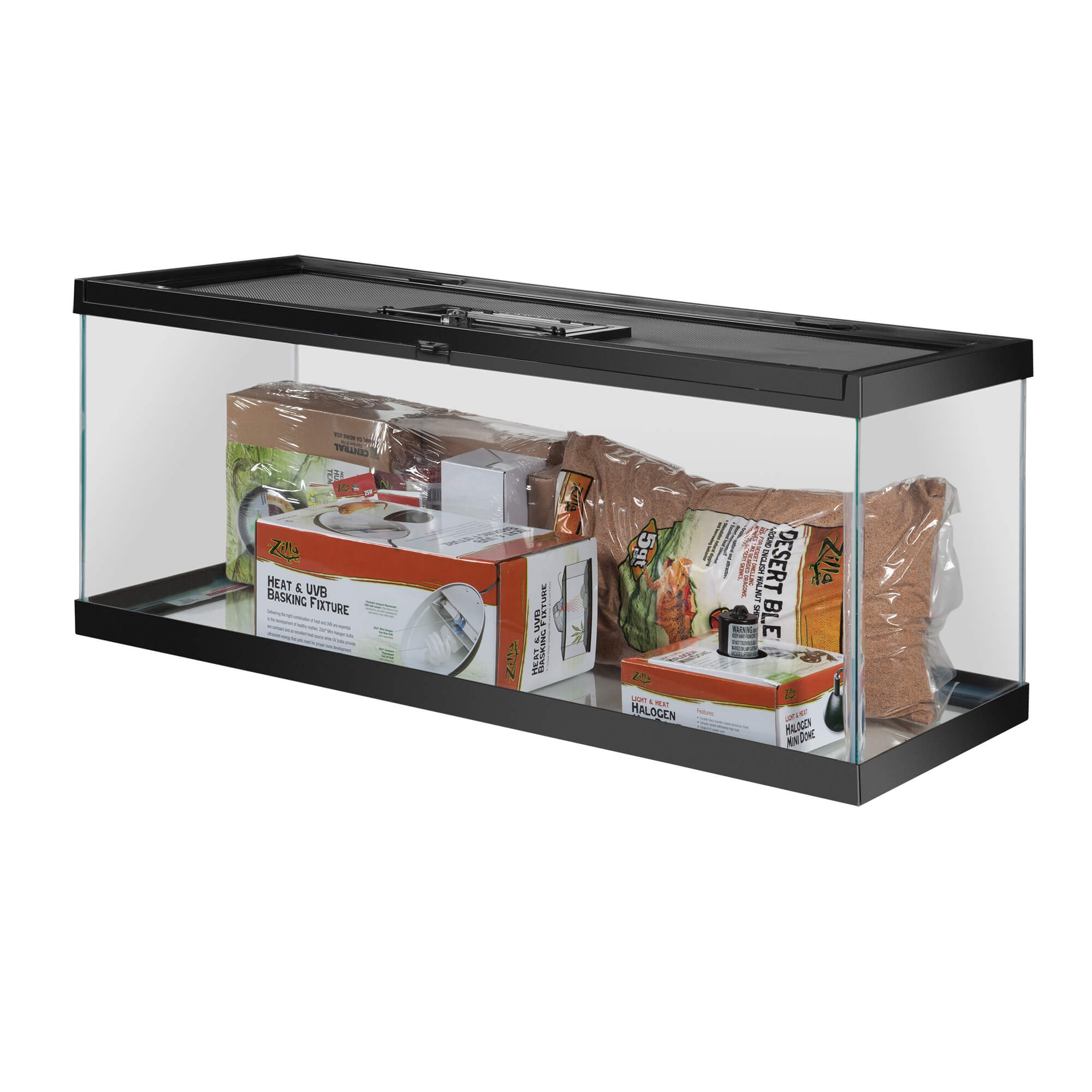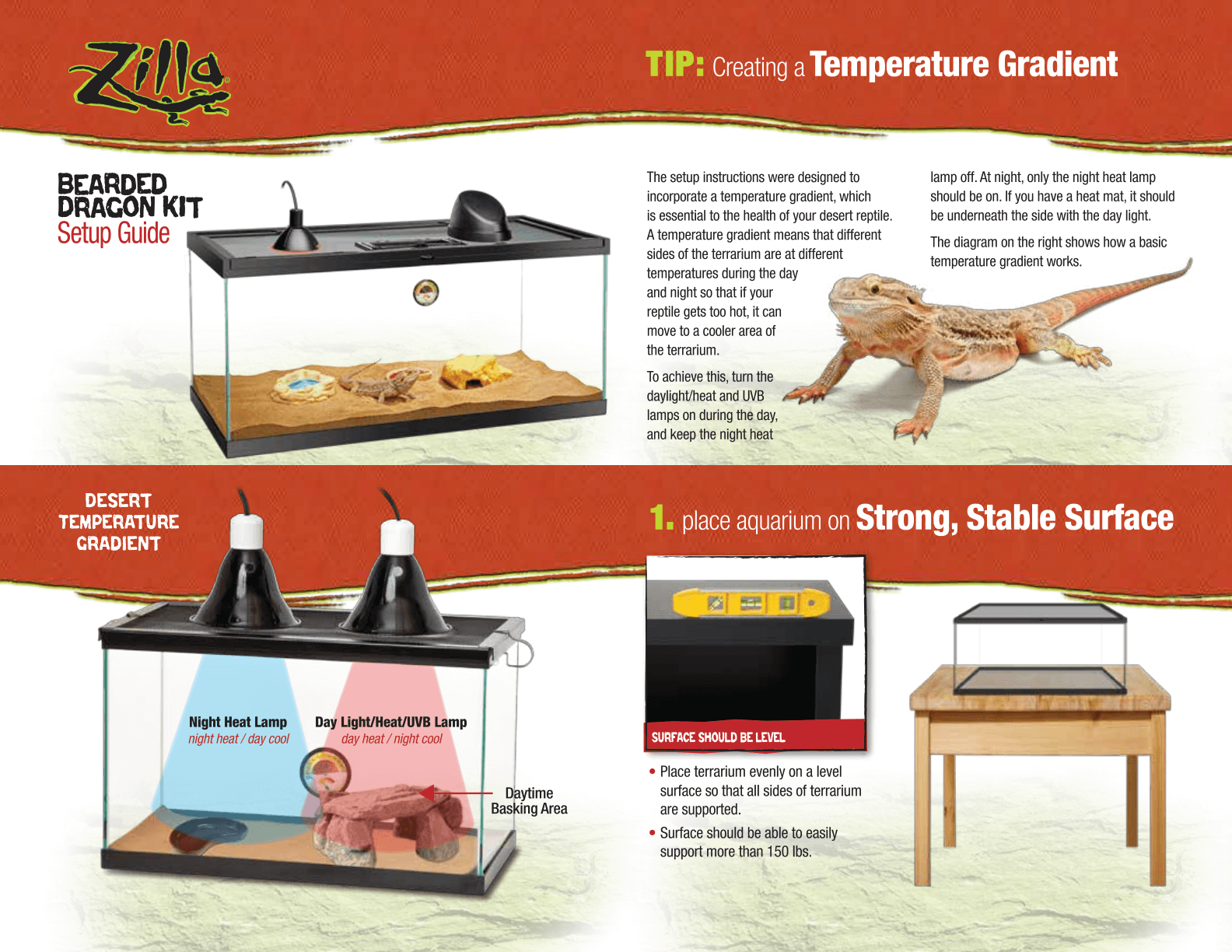 Bearded Dragon Kit Setup Guide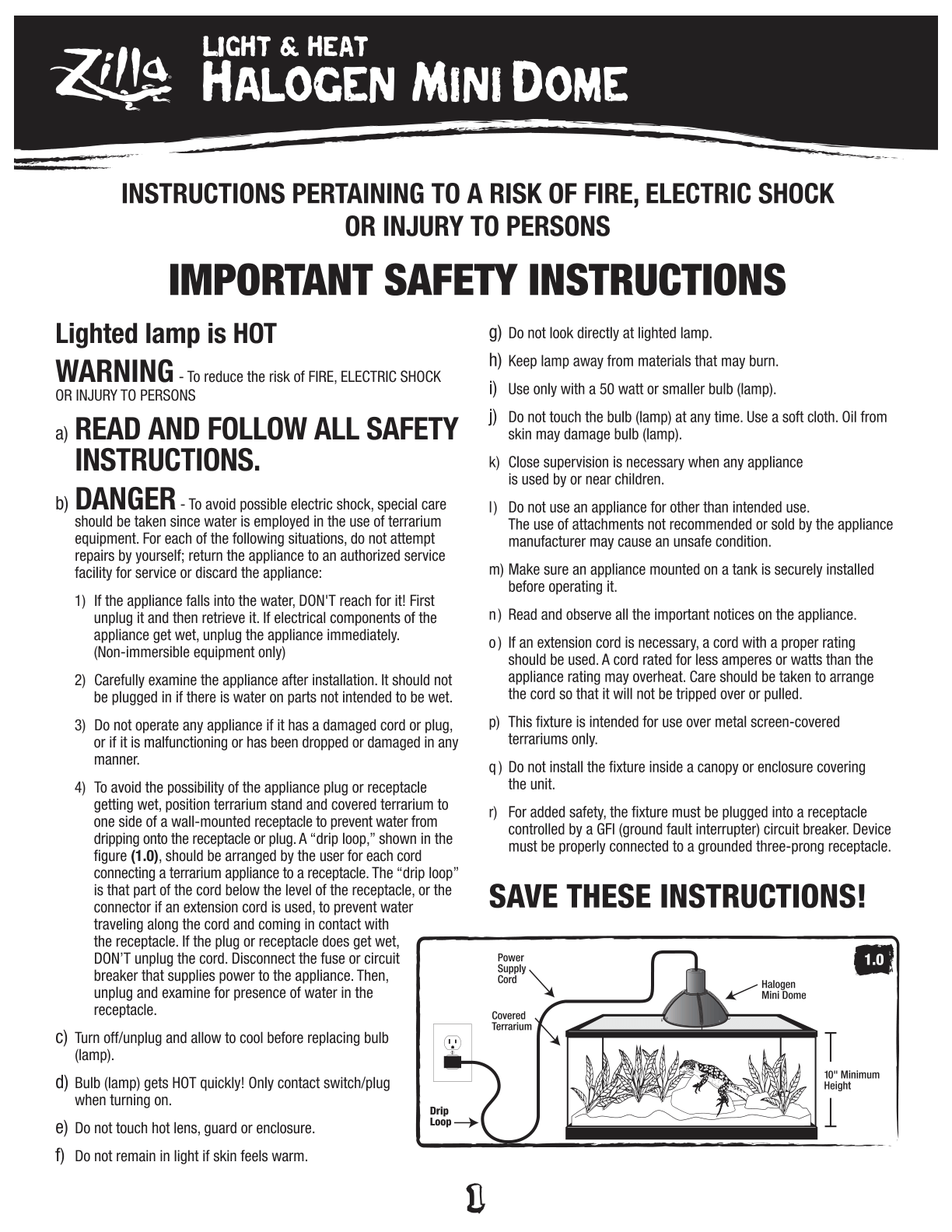 Halogen Mini Dome Instructions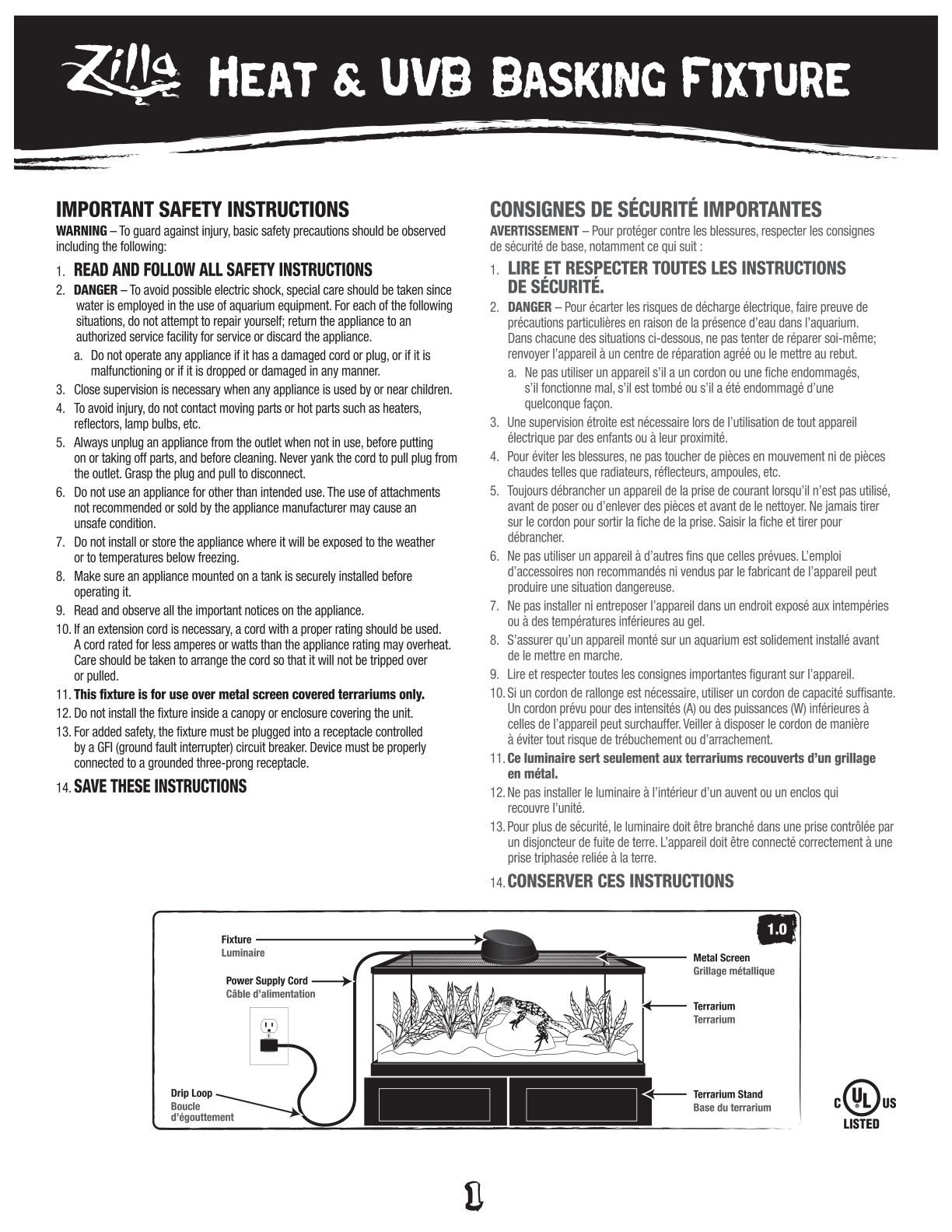 Heat & UVB Basking Fixture Instructions
Upgraded Deluxe Bearded Dragon Kits
Zilla Bearded Dragon Starter Kits have made the feeding process easier and more secure. The newly designed Screen Cover on this tank includes a lockable feeding door which provides quick access into the bearded dragon habitat, eliminating the hassle of having to remove the entire screen and fixtures. The kits are complete with sleek and modern lighting options including the Zilla Heat & UVB Basking Fixture and Halogen Mini Dome. Two great upgrades, along with bedding, decor and food, make this a complete starter bearded dragon tank.
An easier feeding process and more security with lockable feeding door - no longer worry about an animal escaping or removing light fixtures
Upgraded light fixtures are more compact and energy efficient than standard domes
Included inside: Reptile Rebates, up to $99 savings!
Glass terrarium enclosure is Made in the USA
Kit includes:

Halogen Mini Dome
Heat & UVB Basking Fixture
50W Day Blue and 25W Night Red Mini Halogen Bulbs
20W Fluorescent Desert UVB Bulb
Screen Cover with easy-access feeding door
Humidity & Temperature Gauge (two with 40 Breeder)
Feeding Dish
Lizard Lagoon
Rock Den
Desert Blend Bedding
Bearded Dragon Food
Setup Guide
Size

Dimensions:
30.25" x 12.5" x 12.75"
Style:
Bearded Dragon
Warranty:
90 days
View Warranty Policy
*Call store for product availability
Questions about this product?
You can reach us Monday through Friday 8:00 am to 4:00 pm CST at
1-888-255-4527