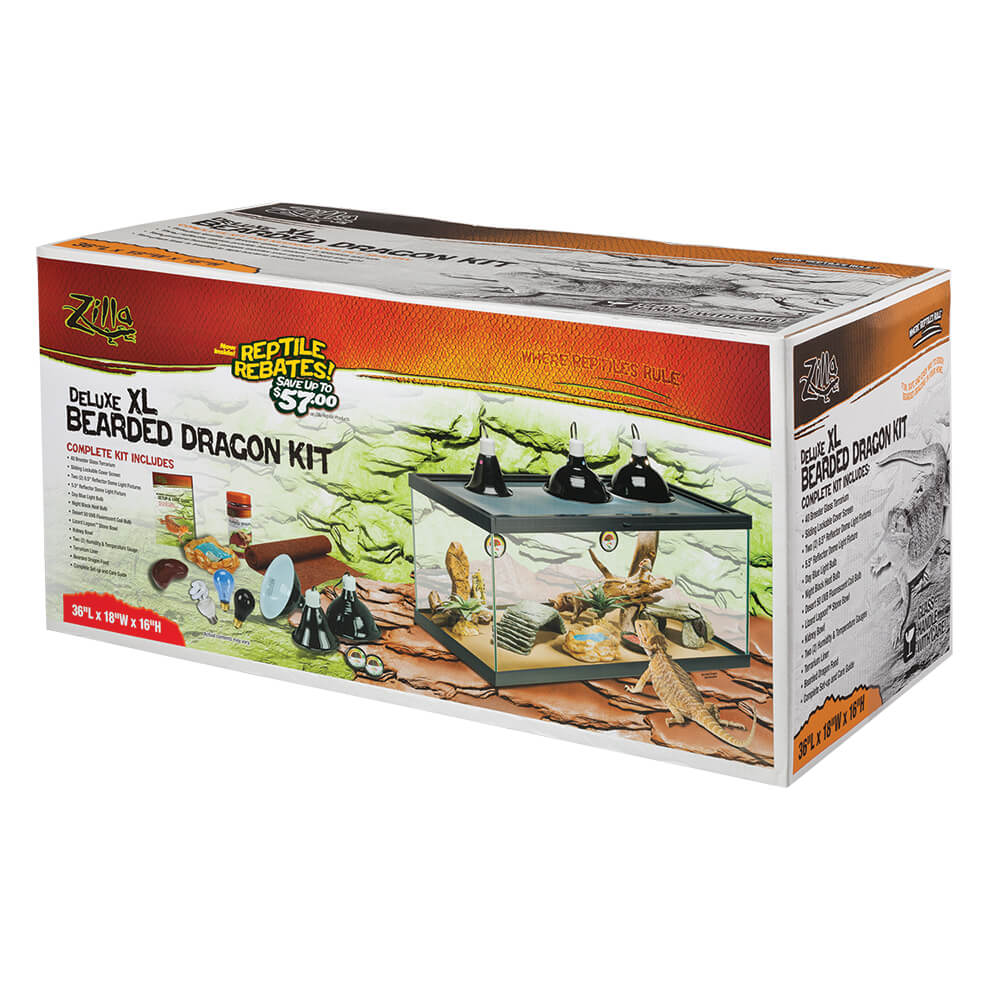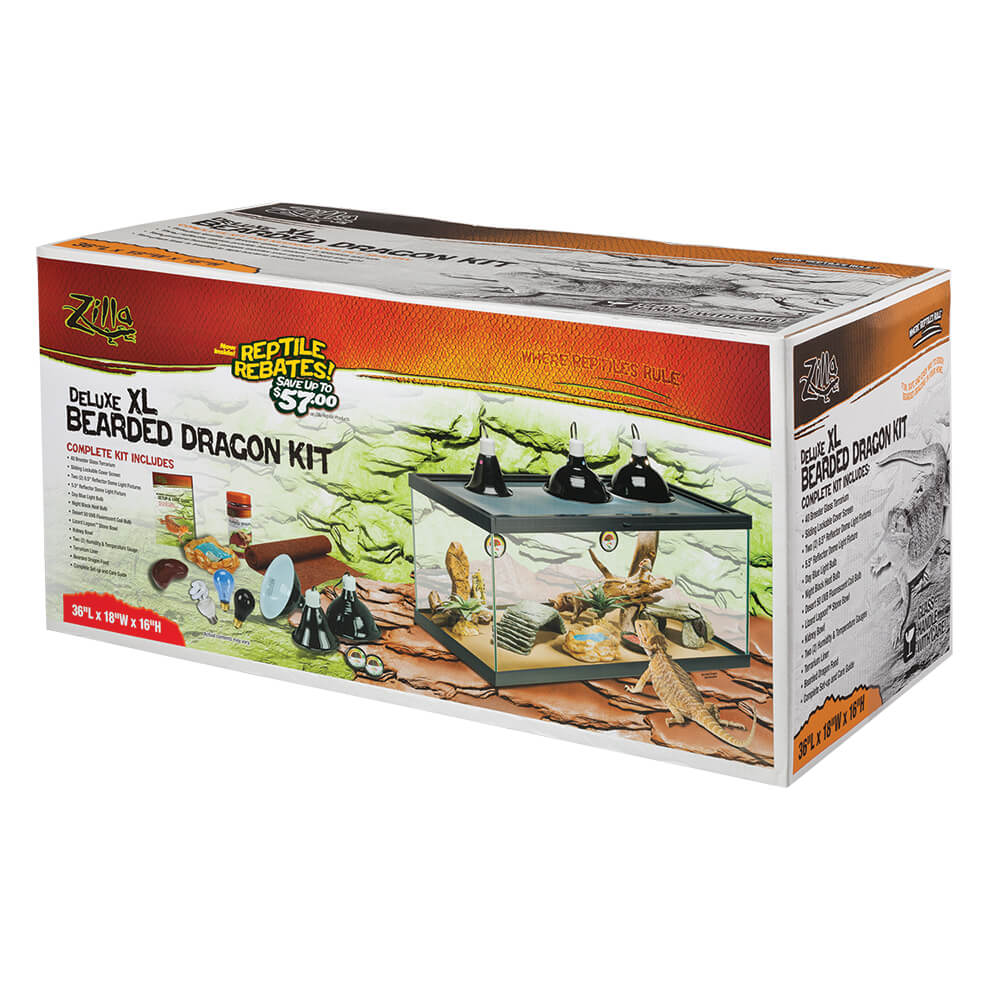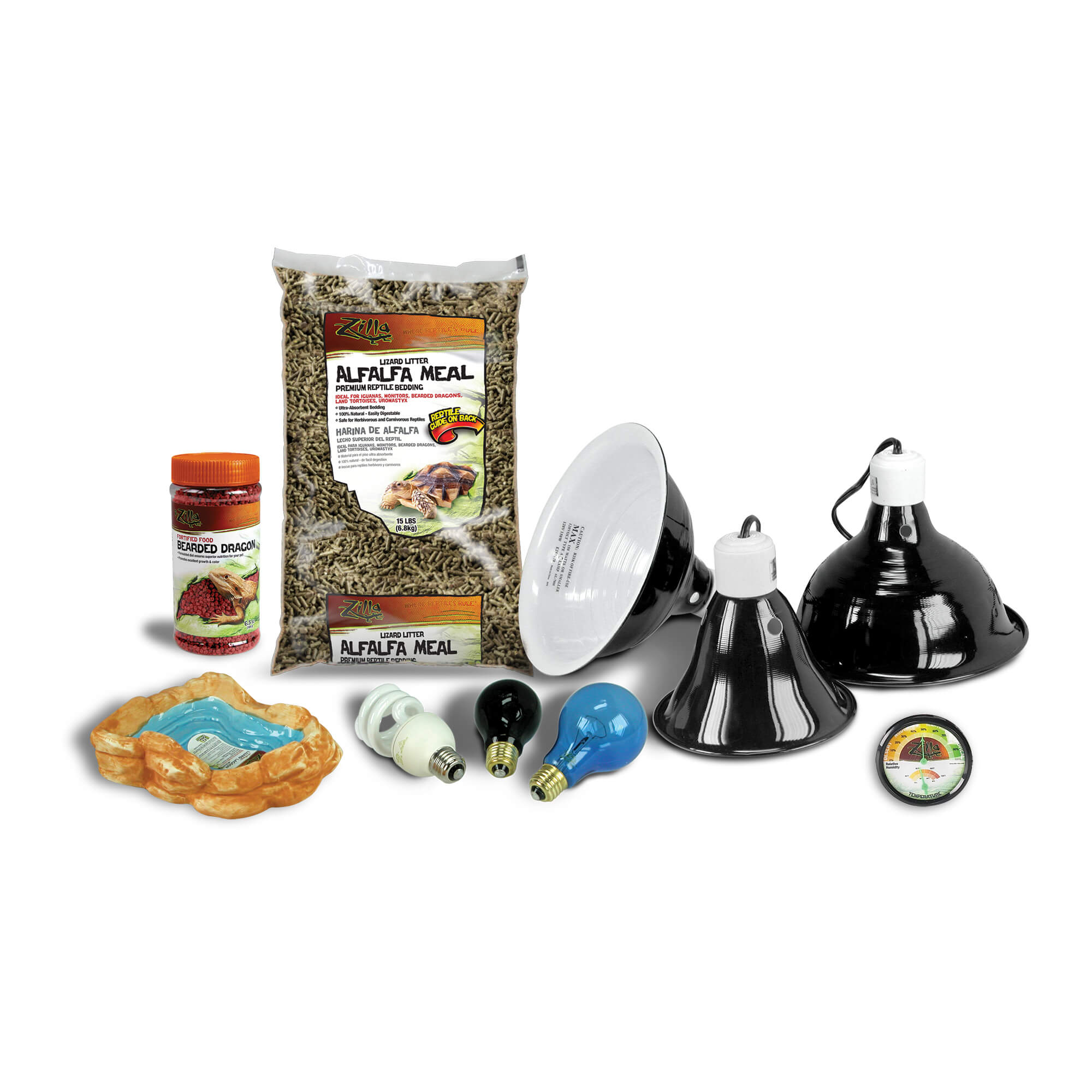 Deluxe Bearded Dragon Kits
Keeping a docile, inquisitive bearded dragon is an ideal way to begin a reptile hobby, and the Deluxe Kit gets a new pet started on a long, fascinating life. It's all here: a glass terrarium for plenty of running room and three reflective dome light fixtures and bulbs that provide healthy amounts of both heat and light.
All-in-one starter kit has everything needed to begin caring for a bearded dragon
The proper light and heat is also included inside the kit
Included inside: Reptile Rebates, up to $99 savings!
Glass tank is Made in the USA
Bearded Dragon habitat kit includes:

3 Reflective Domes for heat, light and UVB
Day Blue and Black Night Heat Incandescent Bulbs
20 Watt UVB Fluorescent Coil Bulb
Screen Cover
Humidity/Temperature Gauges (two with 40 Breeder)
Lizard Lagoon Stone Bowl
Bearded Dragon Food
Reptile Bedding & Litter
Setup Guide
Size

Dimensions:
36.25" x 18.25" x 17"
Style:
Bearded Dragon
Warranty:
90 days
View Warranty Policy
*Call store for product availability
Questions about this product?
You can reach us Monday through Friday 8:00 am to 4:00 pm CST at
1-888-255-4527